What insurances are accepted at Spine & Pain Clinics of North America?
We accept most insurance coverage, including Worker's Compensation. Please see a list of health insurance companies we work with by the link, or contact us to discuss your specific plan.
How to prepare for a new appointment?
We ask that you come prepared for your first appointment with the following information and items:
Your up-to-date insurance identification card.
Your personal identification. This includes your driver's license or government-issued ID.
Pre-payment (if necessary), or the co-payment that is outlined by your insurance company.
Any diagnostic imaging reports that you have had done recently. This can include an X-ray, MRI, CAT scan, etc.
A list of medications that you are currently taking. This can include over the counter medications or herbal supplements that are being taken on a regular basis.
For more details read our guidelines How to Prepare for Your First Appointment?, contact us or call: (703) 520-1031.
How long will the procedure take?
On average, most of our procedures take between 15 and 30 minutes. If you are having a more intricate interventional procedure, this can take between 30 minutes and 1 hour. Before any procedure is administered, you will have the opportunity to discuss how long it will take, the risks involved, and the benefits and alternatives with a pain management physician.
What should I bring with me to my appointment?
Should I have an X-ray or MRI scan?
No. If the imaging study is needed, a doctor will order a study during your initial consultation

What if I am late for my appointment?
If you are a new patient, we ask that you arrive 15 minutes prior to their scheduled appointment time, as this will give us the opportunity to fill out the necessary paperwork. Should you be coming in for a follow-up appointment, if you are more than 15 minutes late, your appointment will be rescheduled.
What should I do if I can not attend an appointment?
If you are unable to make it to your appointment, we ask that you give our office 24-hours' notice. We are more than happy to reschedule you for a time that works better for you. When you give us a notification, we have the opportunity to schedule another patient to see the physician and you can avoid any cancellation fees.

What is the difference between acute and chronic pain?
Chronic pain is persistent pain that is normally associated with an underlying medical condition, like back pain, arthritis, fibromyalgia or cancer. When pain due to an ongoing medical condition lasts more than three months, or the patient experiences pain for most days over a six-month period, it is called chronic pain.

Acute pain is pain that comes on suddenly as a result of a clearly defined event, like an injury or strain. It can last weeks or even months and still be acute pain. You might break a bone that takes more than three or six months to heal. What separates the acute pain from chronic pain is that acute pain ends when the underlying cause heals. Chronic pain is ongoing. It can be mild, moderate or severe.
Do you want to know to prevent acute pain from becoming chronic? Read the article written by our pain specialist Dr. Majid Ghauri.

What pain conditions do you treat?
At our Spine & Pain Clinic in Fairfax and Dulles, we treat patients who suffer from acute and chronic pain conditions. Our primary specialty is an interventional pain management approach for various health problems, including:
spinal pain,
headache and migraine pain;
neck, face and knee pains;
cancer pain,
pain due to amputations.
The full list of pain conditions we provide care for can be seen here.

What medications are commonly prescribed to manage pain?
There are a variety of over-the-counter and prescription medications for pain. The best one for any particular situation depends on what is causing the pain.
Common over-the-counter pain relievers include, but are not limited to:
Acetaminophen
Nonsteroidal anti-inflammatory drugs with Naproxen
Other nonsteroidal anti-inflammatory drugs
Prescription pain relievers are, of course, much stronger than over-the-counter medications. Unfortunately, some are also addictive. They include:
Corticosteroids
NSAIDs
Antidepressants
Anti-seizure medications
There are many more a physician can prescribe, but these are some of the more common prescription pain medications.

What does a pain specialist do for shoulder pain?
For patients with shoulder pain, our physicians will take the time to thoroughly evaluate your shoulder, neck, and mid-back. This evaluation will cover a range of motion, strength, neurology, and orthopedic testing. After they have determined the most likely cause of your shoulder pain, they will discuss treatment with you.

How often should I see a physician?
Even if you have no known medical condition, it is recommended that you see a physician once a year for a wellness visit. A wellness visit includes routine checks of heart and lungs and screening for things like high blood pressure, cholesterol levels, and diabetes.

In reality, people under the age of 30 tend to see a physician only when there is a medical problem or are required to get a physical exam. This is not a recommended practice.

If you are on a medication that needs periodic adjustment, like a thyroid medicine, then you will need to see a physician every 3-6 months. The same is true for other medications prescribed for mental health, like anti-depressants, or for chronic conditions.

It is important for people who are 50 years old or older to see a physician at least annually. The physician checks for the onset of common diseases associated with aging.

Still having trouble finding the answer for your chronic pain condition?
Please feel free to Contact us here. As always, we're here to help!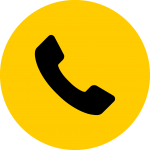 Call (703) 520-1031 or use the form below to send us your contacts.