Pain Treatments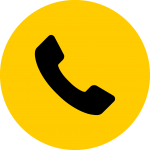 Call Us: (703) 520-1031 or use the form below to send us your contacts.
There are several ways to classify pain, the easiest one and the most understandable include acute, chronic and complex types of pain.
Acute pain starts suddenly and lasts no longer than six months. It occurs when some tissues are damaged and nervous system is "informing" the brain about it. If there are no reasons any more – this pain goes away.
Chronic pain occurs when the nervous system is "active" for a long time (more than six months) and it could continue even when the illness or injury that caused it has healed. Often this pain starts as acute and continues as a chronic later. However, in some cases, there could be no clear reason for the pain.
Chronic pain is harder to cure and could become a major personal problem for a very long time, even during many years. There are many kinds of chronic pain according to anatomical, etiological and other principles. So nowadays doctors more often unite them into chronic pain syndrome that is one of the most serious problems in adults. Chronic pain leads to many problems in patients, such as insomnia, reduced activities, bad mood, exhaustion etc. So many people are searching for the best choice to fight this condition and it's a real challenge for health care providers.
Chronic pain syndrome treatment methods vary and depend on the cause and affected part of the body. Extremely relevant problem is back pain, because of the modern lifestyle. Spine pain treatment has its specificities in each part of the spine and that's why medical technique should be chosen very individually.
Nowadays range of therapeutic approaches allows finding the right individual variant for every person, who is suffering from a chronic pain syndrome. Pain relief, and separately spine pain relief, could change the quality of patients life a lot.