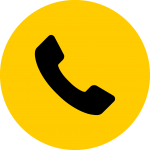 Call (703) 520-1031 or use the form below to send us your contacts.

The medicine defines chronic pain as discomfort that lasts for months or years. Both men and women all over the US experience chronic pain, especially chronic back pain. This constant discomfort takes a toll on a person's quality of life. People with chronic pain have trouble with moving during:

Work
Trying to sleep
Participating in activities with friends and family


If you have chronic pain, ketamine infusions remain one of the latest effective treatments for such pain.

What is Ketamine?
Ketamine is a dissociative anesthetic, and it sometimes makes people feel detached from their surroundings. Medical uses for Ketamine include use as anesthesia during, before, and after surgical procedures. Medical personnel uses Ketamine because it doesn't lower breathing rates or reduce a person's blood pressure.

Ketamine Uses in Medical Treatment
In human medical practices, Ketamine gets used in such procedures as:
Cardiac catheterization
Skin grafts
Certain orthopedic procedures
Diagnostics on the throat, nose, eye, and ear
Minor surgeries and dental extractions
Other uses for Ketamine include:

Because Ketamine relieved pain in low doses, physicians began using ketamine infusions for pain. While Ketamine might not be the best choice for all types of chronic pain, many people find that ketamine infusions for chronic pain go a long way to relieve their discomfort.

How does Ketamine Work to Ease Chronic Pain?
Ketamine blocks specific brain pain receptors, and it also resets nerve cells in the spine and brain. Because it works on particular brain receptors only, Ketamine works better on reducing some sorts of pain only.

Which Patients Benefit from the use of Ketamine Therapy for Chronic Discomfort?
Two types of chronic pain patients gain relief from the use of Ketamine. These patients are:


Patients with chronic discomfort who don't get relief from other pain relief treatments like opioids.
Chronic pain patients who plan to have surgery.
Pain sufferers who use ketamine infusions might discover that they feel discomfort relief for a significantly longer time than other pain relief methods.

What Pain Conditions does Ketamine Treat?
Some of the chronic conditions ketamine treats include:

CRPS or Complex Regional Pain Syndrome
Fibromyalgia
Neuropathic pain
Phantom discomfort
Sickle cell disease
Spinal injuries
Ketamine Infusions for CRPS
Ketamine appears to work exceptionally well for people with CRPS. It works for CRPS by slowing down the reaction of overworking nerves to relieve discomfort. Complex Regional Pain Syndrome or CRPS often occurs after an injury such as a sprain, surgery, or fracture. In these cases, small stimuli to the arms or legs cause extreme pain.

Using Ketamine changes the brain signaling that causes pain in specific areas. If other traditional discomfort treatments don't work for CRPS discomfort, Ketamine might relieve the pain by changing how a patient's central nervous system functions. NMDA receptors in nerve cells cause nerve cells to overreact to discomfort. The anesthetic in this powerful drug blocks nerve cell receptors and decreases pain.

Who Shouldn't use Ketamine for Pain Relief?
Doctors tend to carefully look at a patient's unique situation before they try ketamine use. They don't use this treatment on patients with health issues including:

Poorly controlled cardiovascular problems
Severe liver disease
Poorly controlled psychosis
Issues with substance abuse
Glaucoma
Elevated intracranial pressure
What Happens During a Ketamine Infusion Therapy Session?
Subcutaneous Drug Delivery
Patients receive ketamine infusions at the pain doctor's office. An IV (intravenous) line gets inserted, and a much lower dose of the drug gets used than the surgical anesthetic. Relief takes from 45 minutes to five hours. The duration of the infusion treatment varies according to its use.

During the infusion, a controlled dose of the drug is given using a small pump. A small needle, called a butterfly needle, becomes placed in the skin of the abdomen, and Ketamine is pumped under the skin. A small puddle of Ketamine forms under the skin and gets slowly absorbed into the bloodstream, and this action causes the ketamine levels to rise in the patient's system steadily.

Side Effects of Ketamine Infusions
During the ketamine infusion, you might experience side effects such as:

Feeling like you are floating
Tingling
Mild hallucinations
Once the infusion ends, the patient needs to stay at the office for observation. A friend or relative needs to take the patient home, and the individual should relax for the rest of the day.

When to Consider Ketamine Therapy?
When chronic pain doesn't respond well to the more traditional form of discomfort relief, a pain doctor might suggest using Ketamine. Some chronic pain patients respond well to ketamine infusions, and some individuals don't respond as well. The only way to know whether ketamine infusions work for an individual's chronic discomfort is to see a pain specialist.