Targeted Drug Delivery (TDD) or Pain Pump is a safe, proven, and effective treatment option for patients with chronic pain. This method provides medication directly to a patient's spinal cord. With more than 100 million adults suffering from chronic pain nationwide, such targeted treatment demonstrated a substantial reduction in the amount of drug required to manage chronic pain effectively. It also reduces the number of side effects caused by oral medications.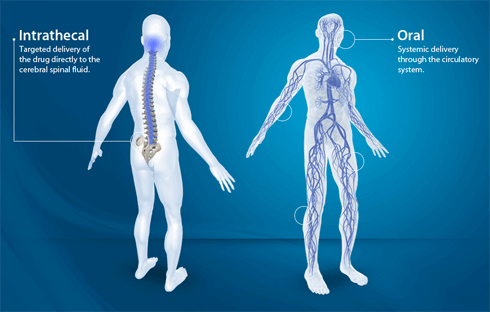 How It Works
After you and your pain management physician determined that Targeted Drug Delivery may be a good option for managing your chronic back pain, you will first be offered to undergo a trial before a device is permanently implanted. The trial procedure is performed in our office clinic setting at Spine & Pain Clinics of North America in Fairfax, VA by a board-certified physician. The goal of the trial is to establish the patient's response to intrathecal opioids and to tailor the treatment to each particular individual.
We use only FDA approved Medtronic ® intrathecal drug delivery system, an implantable pump that provides targeted drug delivery.
During the trial procedure doctor will place single shot intrathecal. You will be monitored in our office clinic for the next 3 hours after the procedure.
Permanent implant procedures are performed as an outpatient procedure in a hospital setting. Dr. Majid Ghauri currently has privileges at Virginia Hospital Center in Arlington, VA and Novant Health UVA Haymarket Medical Center in Haymarket, VA.