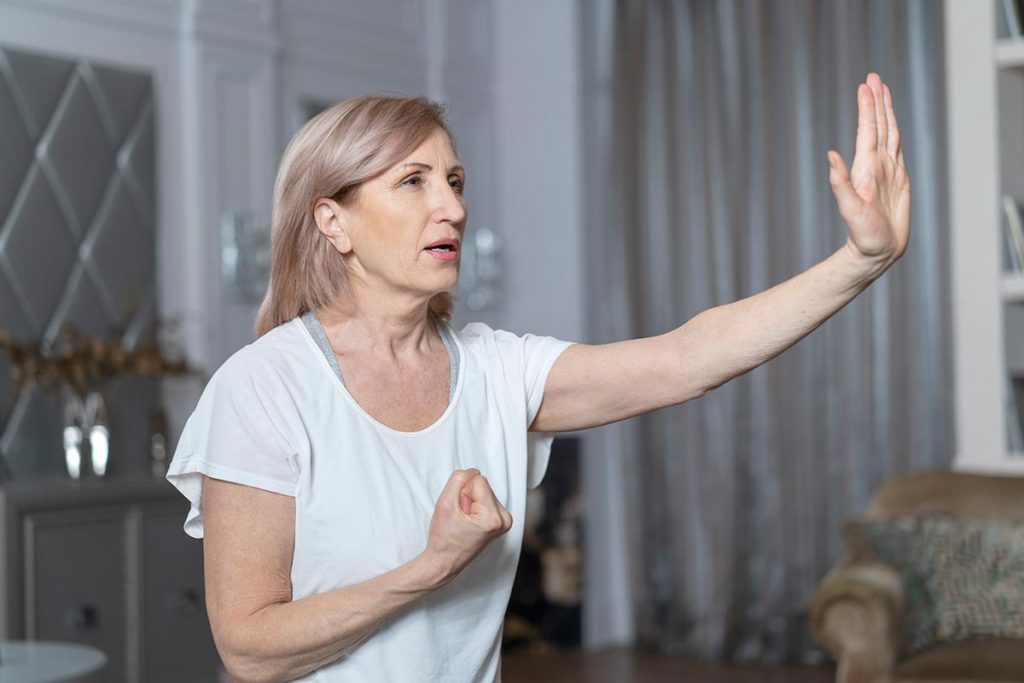 Deep and slow breathing (DSB) is a component of many relaxation techniques, like yoga and mindfulness. The question medical researchers are asking is this: Can deep and slow breathing help people manage chronic pain? There are now numerous studies that have found that DSB can increase the pain threshold and reduce the negative feelings that often accompany pain like fear, depression and anger. Learning deep breathing techniques is not difficult and may bring some level of physical and mental pain relief.
What is Deep Breathing?
Deep breathing is also called abdominal breathing, diaphragmatic breathing, and belly breathing because it involves breathing deep enough to fill the lungs with oxygenated air. Most people are normally shallow breathers, and when feeling stressed, their breathing can also get irregular.

Shallow breathing has several impacts on the body:

Limits the range of motion of the diaphragm
Lungs are never filled with a full share of oxygenated air which leads to experiencing shortness of breath
Body systems experience stress due to a lack of adequate oxygen
Causes mental stress which triggers the sympathetic nervous system
Leads to feelings of fatigue
The sympathetic nervous system (SNS) regulates blood pressure, blood flow, sweating, the respiratory system, pain signals and other involuntary physical functions. It plays a major role in the fight-or-flight response.

Pain affects the sympathetic nervous system. When chronic pain occurs, the body is consistently in the fight-or-fight response which means the SNS is consistently sending out pain signals. Pain impacts respiration by increasing its frequency, volume and flow. If you are a shallow breather, you are not getting the full benefits of oxygen, and are more likely to increase and not decrease shallow breathing. It is a vicious cycle.

Combine pain and shallow breathing, and you have a recipe for increased pain.

How Does Deep Breathing Help with Pain?
Deep breathing for pain relief is therapeutic physically and mentally. It is one chronic pain relation technique that can be used alone or as part of an exercise routine like yoga or with meditation or mindfulness.

Promotes physical and mental relaxation
Distracts the mind from the pain
Increases oxygen intake which promotes healing
Reduces stress
Reduces the impacts of shallow breathing
Reduces the stress response triggered by chronic pain
Improves circulation
Deep breathing can calm the sympathetic nervous system and reduce anxiety. In one study, six weeks of deep slow breathing was evaluated as to its impact on physical functioning, heart rate and pain. The participants had lower extremity joint pain. The results found that pain was not alleviated, but they were better able to cope with pain.

Each person is unique, but studies have found that people in pain do get one or more benefits from deep breathing. The benefits may be physical, mental or both.

Deep Breathing Exercises
Deep breathing relaxation techniques are not difficult to learn. There are two basic ways to experience stress relief or reduce pain with deep breath.

Lying Down

Lie on the back with the head supported
Bend the knees
Close the eyes
Place one hand below the rib cage
Place one hand on the chest
Breathe air in slowly through the nose for at least three seconds, feeling the hand on the chest move
Begin exhaling for at least three seconds while tightening stomach muscles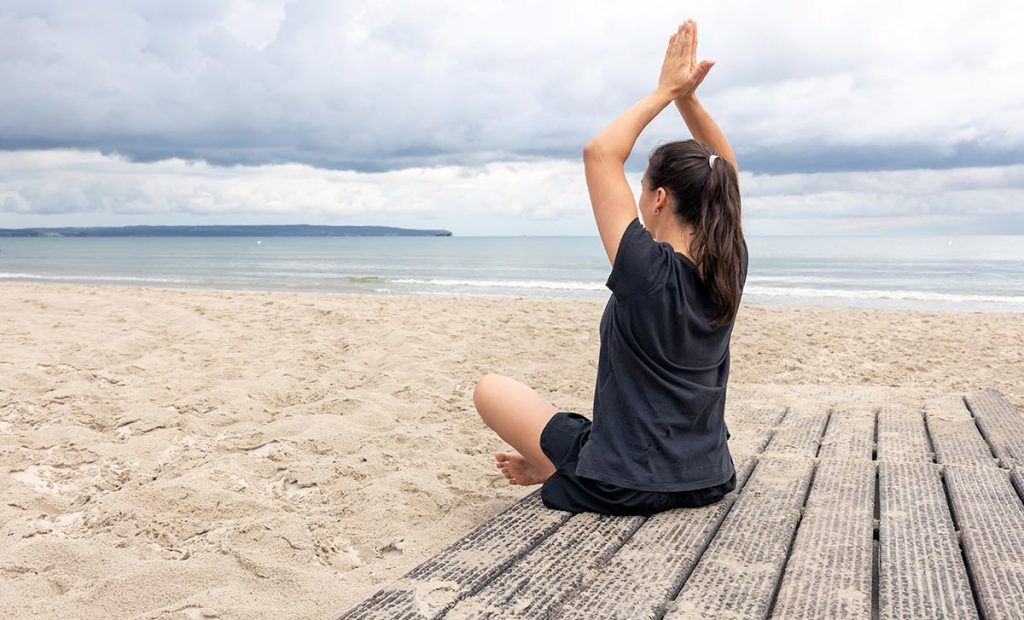 Sitting

Sit in a chair
Relax the shoulders, neck and head
Place the feet flat on the floor
Place one hand below the rib cage
Place one hand on the chest
Breathe air in slowly through the nose for at least three seconds while feeling the chest expand
Begin exhaling for at least three seconds while letting stomach muscles move inward
Practice deep breathing three or four times a day for at least five or 10 minutes to begin with, and increase the time after comfortable with the deep breathing exercise. As you begin to appreciate the feelings of relaxation which may bring some level of pain relief, you can increase the inhalation and exhalation time.

Also, practice deep breathing in a quiet place where you will not be disturbed. As you breathe, imagine something peaceful or relaxing, like the beach or a favorite spot. Be in the moment of deep breathing.

Simple Approach to Finding Some Pain Relief
The breathing relaxation techniques for pain are simple in concept, but they do take practice. You may not immediately experience less stress or less pain. Like any exercise routine, you have to learn what works best for you. It may seem somewhat unnatural at first because most people are shallow breathers.

Sources
https://pubmed.ncbi.nlm.nih.gov/21939499/
https://www.canr.msu.edu/news/the_importance_of_proper_breathing_in_managing_chronic_pain
https://pubmed.ncbi.nlm.nih.gov/31281558/