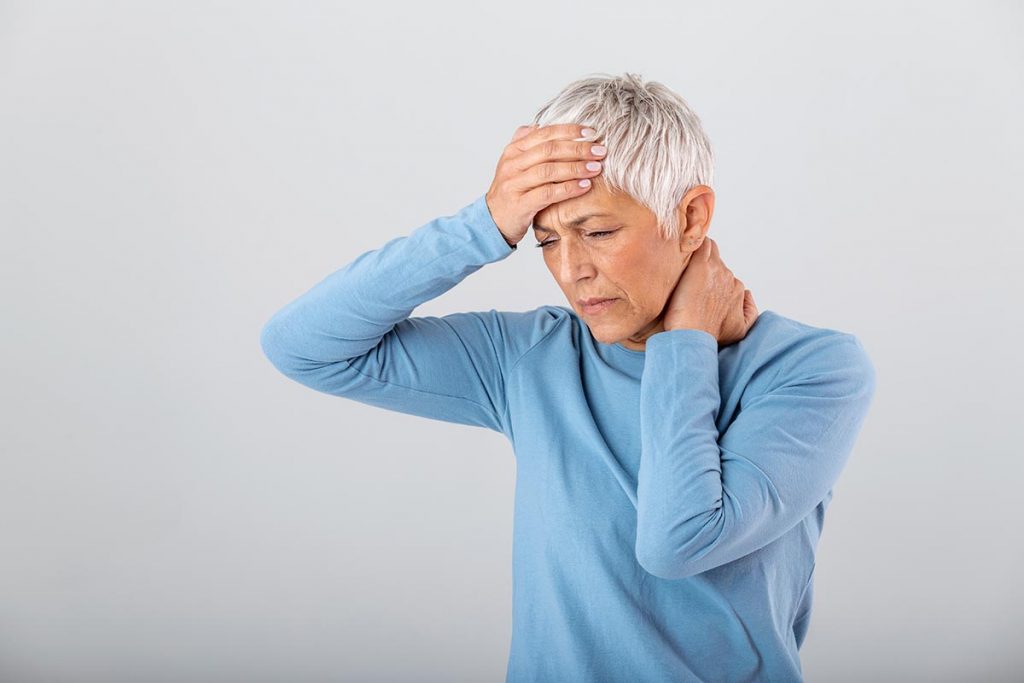 Table of Contents


Developing a headache after eating is not uncommon. This type of headache even has a name: postprandial. Determining the cause of the headaches is important if they persist. The headache triggered by food could be something easily addressed, like a mild headache due to eating refined sugar or food your digestive system does not tolerate. However, the headache could be due to something more complicated, like a painful migraine triggered by a medical condition or an unknown source.

Causes of Headaches After Eating
Why do I get a headache after I eat? So many people ask this, but the answer is not simple because a particular food may trigger a headache, and it is difficult to pinpoint the specific food or ingredient causing the issue. The food may cause something in the body to change, leading to your head hurting. Sometimes, the headache after eating is not due to food. The body is a complex system, and one event can lead to another. Following are some identified causes of headaches and migraines developing after eating.
1. Food Allergy or Intolerance
Identifying specific foods that trigger a headache may be challenging unless you keep a food journal. It may be a food allergy, but allergies usually trigger severe reactions like hives or breathing problems. The immune system plays a role in an allergy. A food intolerance is when your digestive system is sensitive to a particular food or ingredient and has difficulty digesting the food. Typical foods in this category include dairy, wheat, corn, eggs, cow's milk, grain cereals and processed food.

2. Fasting and Missing Meals
You can get a headache after not eating for an extended period and not drinking enough water. The reason is that low blood sugar develops when there is insufficient food intake, causing changes in the brain's pain receptors. Fasting has been identified as a common trigger for migraine headaches.

3. Alcohol 
Drinking alcohol, especially overdrinking, can cause headaches. The research is ongoing, but several possible reasons exist for developing a headache right after drinking. One possible reason is that alcohol is a diuretic which leads to excessive urination and dehydration. Another suggestion is that congener chemicals or histamine may cause vascular headaches.

4. Cold Stimulus
People laugh about having a "brain freeze" (an intense headache) after eating or drinking something very cold, like ice cream. The headache is due to blood vessels in your head expanding to warm up the mouth and throat. Fortunately, this kind of headache does not last long.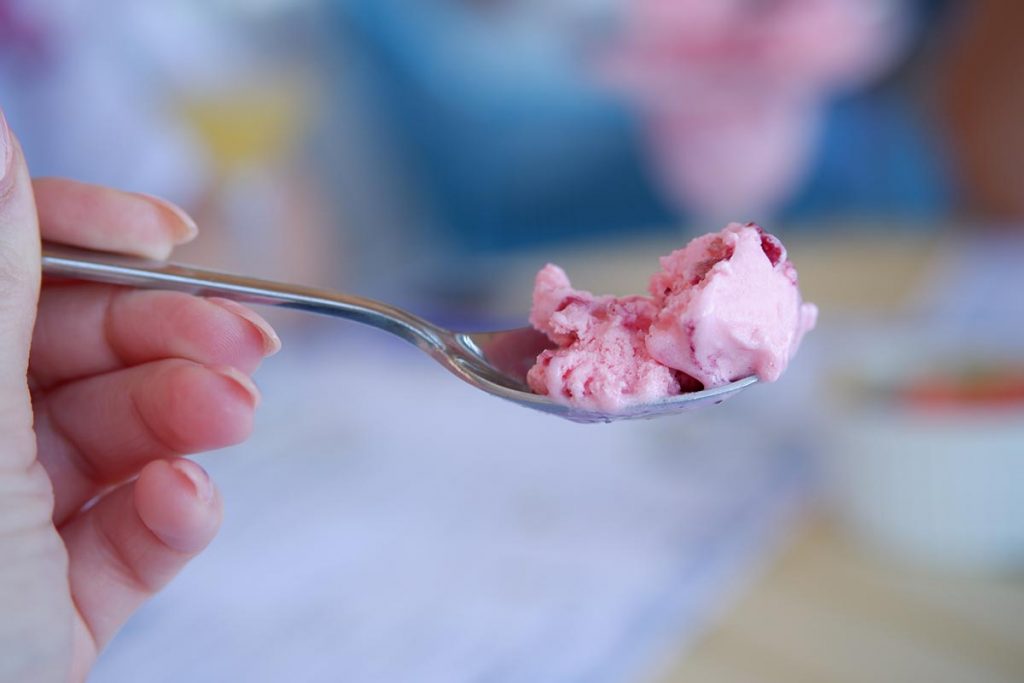 5. Reactive Hypoglycemia
Reactive hypoglycemia is also called postprandial hypoglycemia. A non-diabetic's blood glucose level drops 2-5 hours after eating. Research has found that people who develop hypoglycemia later rather than sooner may be prediabetic. You can develop a headache after sugar intake. If you eat a lot of sugar or carbohydrates and then do not have any sugar for some time, you may experience a "sugar crash," which also causes a feeling of sluggishness and a headache.

6. TMJ Disorder
TMJ is the acronym for temporomandibular joint. It is the joint where the jawbone connects to the skull. People who develop TMJ disorder experience symptoms like a stiff feeling in the jaw and facial numbness that makes it difficult to chew and open and close the mouth. This leads to a headache. Research has shown a close relationship between TMJ disorder and headaches.
7. Work Conditions
If you regularly get a headache after work, it may be due to muscle tension from stress or poor posture while sitting at a desk. Other reasons people develop a headache after work include a reaction to someone's perfume, exposure to bright lights, grinding teeth and pent-up anger.

8. Medical Issue
Various medical issues can cause headaches, especially migraines. For example, migraines are linked to gastrointestinal disorders like irritable bowel syndrome and dyspepsia.
Treatments for Headaches After Eating
You can avoid many headache triggers by managing your glucose level throughout the day and avoiding behaviors known to trigger headaches. For example:

Avoid foods that cause an allergic reaction or that you have an intolerance for
Follow a healthy dietary schedule, stay hydrated and avoid fasting
Follow a healthy diet that includes a balance of proteins, fats and carbohydrates
Drink water when drinking alcohol and limit the servings of alcohol to 1-2 servings
If you get "brain freeze," drink something warm to contract blood vessels
Avoid overeating sugar and carbohydrates that cause significant changes in your glucose level
Eat foods with refined sugar, like desserts, with other foods
Manage your stress level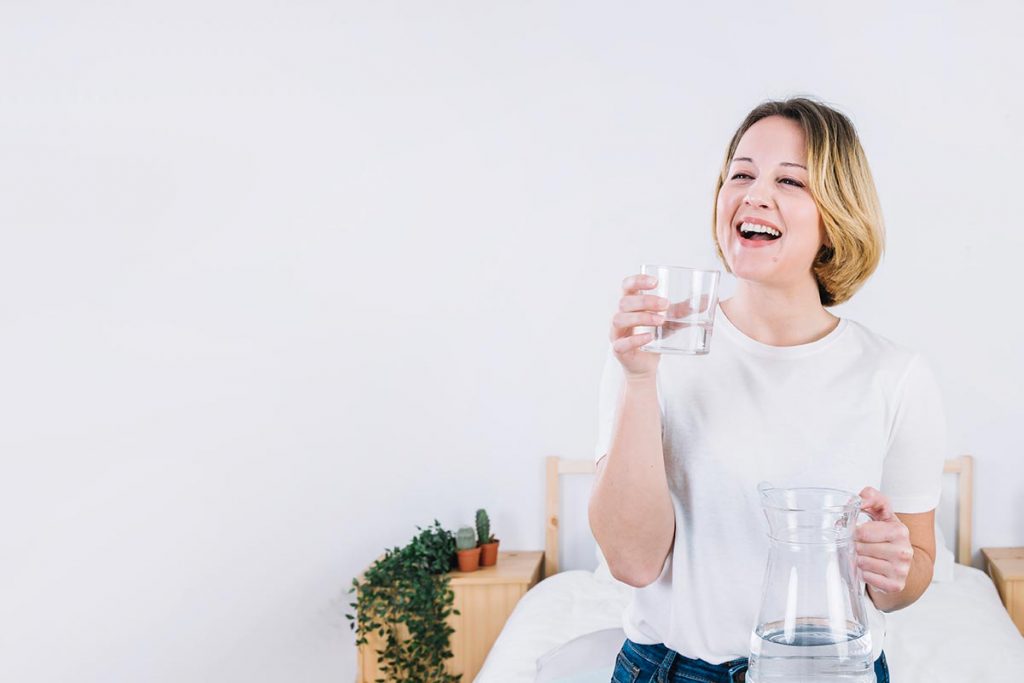 However, there are some steps you can take to ease a headache when it occurs. They include the following:

Massage your temples
Take an over-the-counter medication, like acetaminophen or a nonsteroidal anti-inflammatory drug
Apply a cold towel to the temples, forehead or neck to reduce inflammation
Do something that lowers your stress level, like meditation or soaking in a bathtub with lavender oil in the water
Consult a Doctor if Headaches After Eating Impacts the Quality of Life
If headaches persist, worsen or interfere with the quality of your life, it is essential to consult a doctor for evaluation. You may have an underlying medical issue that needs addressing, like diabetes. The doctor can evaluate your medical history, conduct diagnostic tests and recommend a treatment plan that may include prescription medication. Most headaches are harmless, but sometimes they are a symptom of another medical condition.

Sources
https://nationalheadacheinstitute.com/blog/can-food-allergies-cause-headaches/
https://www.ncbi.nlm.nih.gov/pmc/articles/PMC9141901/
https://migrainetrust.org/news/alcohol-as-a-migraine-trigger/ and https://thejournalofheadacheandpain.biomedcentral.com/articles/10.1186/s10194-019-0984-1
https://pubmed.ncbi.nlm.nih.gov/32377086/
https://www.ncbi.nlm.nih.gov/pmc/articles/PMC5379086/
https://www.nhs.uk/conditions/headaches/10-headache-triggers/
https://pubmed.ncbi.nlm.nih.gov/31203636/
https://www.ncbi.nlm.nih.gov/pmc/articles/PMC7486262/
https://www.ncbi.nlm.nih.gov/pmc/articles/PMC3727573/