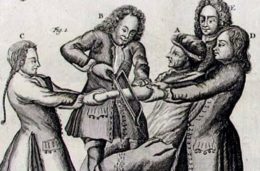 One of the oldest recorded in history surgical procedures is the amputation of a limb. Sanskrit texts dating from 1800 to 3500 BC describe amputation and even prosthesis. It remains today one of the most common procedures with around 180,000 amputation surgeries performed annually in the United States. Diabetes and peripheral vascular disease are the two most common causes of limb amputations. Cancer and trauma take the third place. There are nearly 2 million of people in America living with limb loss, and it is projected that by 2050 this number will be twice as big.
Pain management after amputations is usually very challenging. The reason for this is that amputation of the limb is one of the most severe pains a human can experience. It occurs in 70-80% of patients and may develop as residual limb pain, phantom limb pain, or phantom limb sensation. Phantom limb pain is the most common of all. It causes significant disability and can be disturbingly difficult to treat. Post-amputation pain occurs weeks, months or even years after the surgery. Severe post-amputation pain has been recorded in survivors of World War II even fifty years after the loss of the limbs.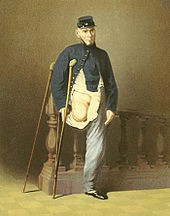 Phantom limb pain (PLP) is a pain that occurs after amputation in any part of the body that no longer exists. It was first described in the 16th century by a French military surgeon A. Pare and then in the 19th century another famous surgeon Silas Weir Mitchell gave this condition a name "phantom limb pain".
There are different varieties of PLP, and one of them is a causalgic pain – a severe burning pain that is related to a peripheral nerve trauma caused by a limb loss and is often considered a type of CRPS (complex regional pain syndrome). Affected by amputation nerves generate an extreme amount of activity that is causing pain. Such pain very often interferes with patient's ability to wear a prosthetic and perform regular activities which leads to a more prolonged rehabilitation in general.
Acute pain management is essential for all patient undergoing amputation recovery. Quality analgesia is achieved by balancing between medication and interventional pain management. Systemic opioids can be somehow effective, however, shouldn't be recommended long-term due to potential dependence, overdose, and death. Another effective tool for managing PLP is regional anesthesia, such as peripheral nerve blocks. Both options are considered as "conservative" care and treatment and are required to be the first treatment option for most amputee patients.
However, there is a new and very different approach in pain management that has a proven record of managing PLP, and the name for it is a "Dorsal Root Ganglion" (DRG) stimulation. DRG stimulation therapy is a unique form of neurostimulation where the mild electrical signals target specific structures on the spinal column "dorsal root ganglia" that are involved in a person's localized pain and help "shut off" those painful signals. The patient starts to feel a healthy sensation in a limb, pain-free.
Modern medical treatments of disease in SAPNA
How do you know whether DRG is going to work?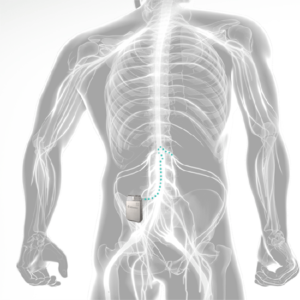 DRG is a two-stage procedure. The first stage is an actual "trial" of the procedure that helps to find whether and how it is going to work. 1st stage is a non-operative and minimally invasive procedure performed under mild sedation.
Pain management physician performs the procedure in the office:
He implants a few small thin leads near DRG
Attaches the leads to a temporary external system that you can wear outside on your clothes or belt
The system is being "tested" for a couple of days to a week which gives an evident understanding of this is going to feel after the DRG is implanted permanently.
Once the temporary system test is completed successfully and the decision about the permanent procedure is made, a doctor will perform a procedure of implanting the permanent leads and a small device called DRG generator under a skin.
While DRG stimulation helps most patients with chronic limb pain, not everyone responds in the same way. Physician at Spine & Pain Clinics of North America Dr. Majid Ghauri is one of a few physicians in the area who has superior training in identifying the right candidates and performing DRG stimulation procedure.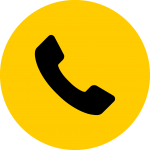 Call (703) 520-1031 to learn more.
Find out more about pain conditions