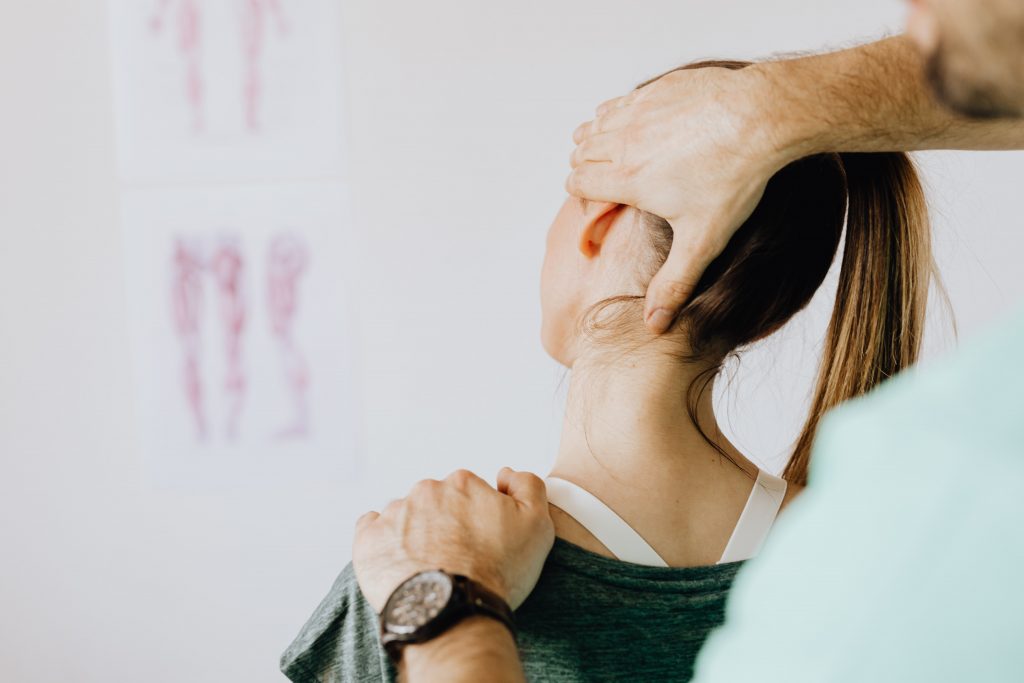 Table of Contents
A pinched nerve is also called a compression nerve. A pinched nerve occurs when too much pressure is placed on a nerve by surrounding tissues. The tissues could be muscles, tendons, cartilage or bones. The pressure disrupts the functioning of the nerve and can be very painful. The common treatments for a pinched nerve in the neck are designed to relieve the pressure by reducing tissue inflammation.

Symptoms of a Pinched Nerve in the Neck
A pinched nerve can develop at a number of sites on your body, but many times the condition develops in the neck. People over 50 years old are most likely to experience a pinched nerve in the cervical spine due to spinal degeneration from aging and arthritis. However, anyone can develop a pinched nerve due to something like an injury, obesity or stress from doing something repetitive at home or work.

A pinched nerve originating in the neck causes cervical radiculopathy, a term used to describe a nerve root in the cervical spine becoming damaged or inflamed for some reason. Neurological functioning is changed, leading to a range of symptoms associated with the pinching or compression of the nerve root in the cervical spine. The symptoms include:

Pain
Weakness
Numbness
Tingling
Burning sensation
The pain can be sharp, burning or aching. It can also radiate outward from the neck area into the arm and shoulder. If you develop a pinched nerve, the first thing you will want to know is how to relieve a pinched nerve, preferably by using simple at-home remedies.

At-Home Treatments for a Pinched Nerve in the Neck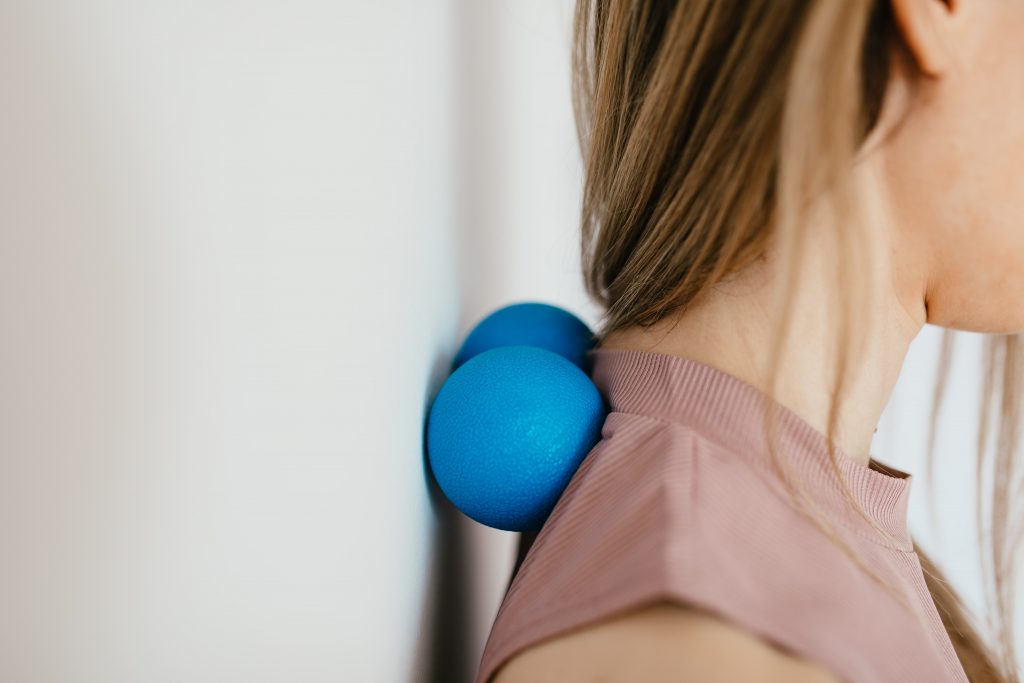 What's good for a pinched nerve? According to the National Institute of Neurological Disorders and Stroke, the treatment most frequently recommended is rest. Rest is only one strategy though and should be combined with other at-home treatments that include the following.

Taking over-the-counter medications to reduce inflammation of the tissues causing the compression
Applying alternating hot and cold for a pinched nerve to increase blood circulation to the neck area
Doing low-impact exercises to reduce inflammation, like walking, swimming. Biking and yoga
Wearing a soft cervical collar to promote resting of the muscles in the neck and to limit motion
Learning how to get rid of a pinched nerve is usually simple because treatments focus on relieving mild inflammation in most situations.

Pinched Nerve Medications
Knowing what to take for a pinched nerve is important because the sooner the inflammation is reduced, the quicker you will experience pain relief. For many people, taking over-the-counter nonsteroidal anti-inflammatory drugs (NSAIDS) is very helpful. They include medicines such as:

Sometimes, severe pain is only relieved with prescription medicine. Medicine for a pinched nerve includes doctor-prescribed prescription-strength NSAIDs or an oral corticosteroid. Another option is injections of steroids near the affected nerve to reduce inflammation.

When to See a Doctor
If pain is persistent for more than a few days, or is severe and interfering with life's activities despite the at-home treatments, it is important to see a doctor for an assessment. Nerve compression that is allowed to persist for a long period of time can lead to a breakdown of the nerve's protective barrier.

The doctor can:

Order diagnostic tests, including x-rays, CT (computerized tomography), MRI (magnetic resonance imaging) or EMG (electromyelography)
Prescribe the stronger NSAID and corticosteroid medications
Prescribe physical therapy
Recommend surgery as a last resort
Fortunately, the prognosis for healing a pinched nerve is very good just by doing home treatments. The prognosis is excellent when medical or surgical treatment is required.

Sources
https://www.ninds.nih.gov/Disorders/All-Disorders/Pinched-Nerve-Information-Page
https://orthoinfo.aaos.org/en/diseases–conditions/cervical-radiculopathy-pinched-nerve/