Osteoporosis means "porous bone" and is a disease in which there is a loss of bone. Porous bones are fragile and more easily fractured. It is a silent disease, and people often find out they have it when a simple movement or light impact causes a fracture. Exercise is important to bone health and to prevent or slow the progression of osteoporosis. There is a variety of exercises that have proven to strengthen bones.
Benefits of Exercise on Osteoporosis
Exercise offers multiple benefits at any stage of osteoporosis. In fact, if a person gets regular exercise and good nutrition in her or his lifetime, osteoporosis is less likely to develop during the aging process. It is tempting to think that an osteoporosis diagnosis means that it is too late to start an exercise routine, but that is not true.
The key is to do the right kind of exercises and to not create too much impact on the bones when a person when osteoporosis is present. The benefits of exercise include:
Reduced risk of experiencing a bone fracture
Lowered rate of bone loss
Increased muscle strength
Stronger ligaments and tendons
Improved balance
Reduced pain level.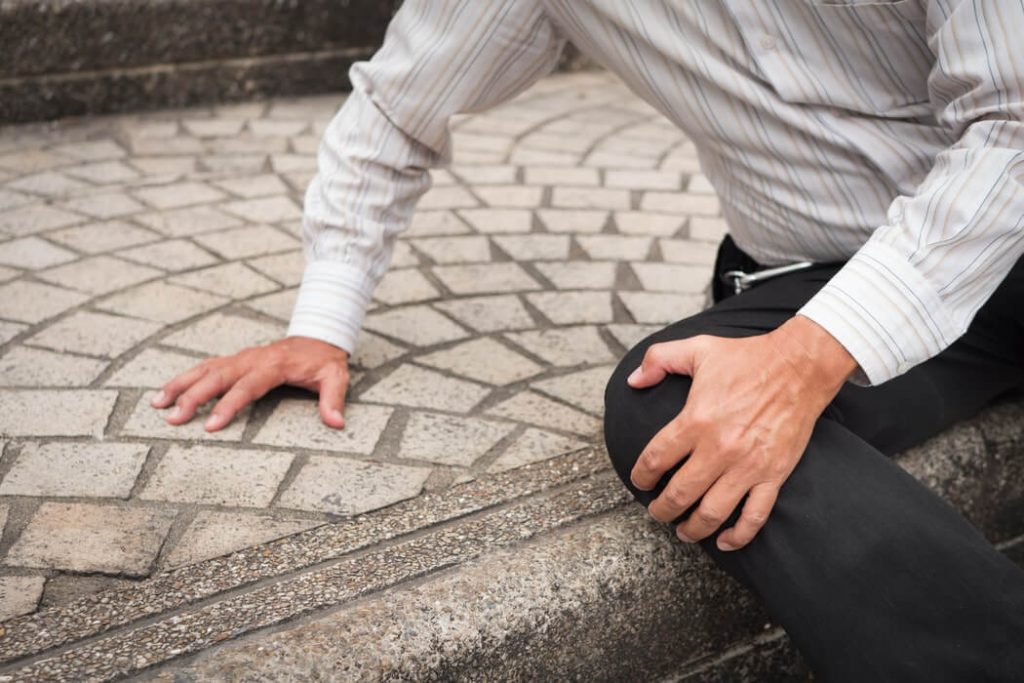 Sometimes people erroneously think that exercising will increase the chances of experiencing a bone fracture and avoid exercising as a result. The truth is the opposite. Appropriate exercise routines will strengthen bones and muscles, and improve balance and flexibility.
Categories of Exercises
All types of exercises are good for general health, but some categories of exercises include movements that are particularly effective for building bone strength and delivering other benefits that prevent or slow osteoporosis. The best types of exercises benefitting bone density by slowing mineral loss are:
Weight-bearing exercises for healthy bones and tissues,
Resistance exercises to build muscle health,
Balance and flexibility improvement exercises to keep tendons and ligaments flexible to reduce the chance of falling.
Exercises will benefit all of the bones in the body, but it is important to place special focus on the bones that have developed osteopenia or osteoporosis. Osteopenia is bone thinning that has not become osteoporosis yet. The most common fractures due to osteoporosis occur in the wrist, spine and/or hip.
Understanding the Exercises
Osteoporosis and exercise go hand-in-hand. One of the good things to know is that there are a large variety of suitable exercises that can reduce the chances of developing osteoporosis or slow the rate of progression. People can choose the ones that best fit their needs and lifestyle.
Weight-bearing exercises for osteoporosis focus on movements that use bones to support weight while also providing aerobic benefits. The exercises require the person to be on their feet while moving. Good exercises include walking, stair climbing, hiking, dancing, jumping rope, using gym equipment like an elliptical machine or treadmill, and doing low-impact aerobatics.
How does resistance training prevent osteoporosis? Resistance exercises are designed to force the muscles to contract against some kind of force or weight. Muscles are strengthened which improves coordination and flexibility. Like weight-bearing exercises, resistance training also increases bone density. As a result, the person with osteoporosis is less likely to experience bone fractures due to falls and other incidents. Resistance exercises include using elastic exercise bands, lifting your own body weight and lifting light weights.
Balance and flexibility exercises
Pilates and yoga for osteoporosis can strengthen many of the body's muscles, which improve balance and flexibility. These two types of exercises have several characteristics that are ideal for people with osteoporosis or trying to prevent osteoporosis. They are low impact, weight bearing, strengthen muscles and improve balance and flexibility. If the osteoporosis is advanced, it is important to get advice from a medical professional as to the appropriate exercises. These types of exercises can require significant bending which can strain the spine.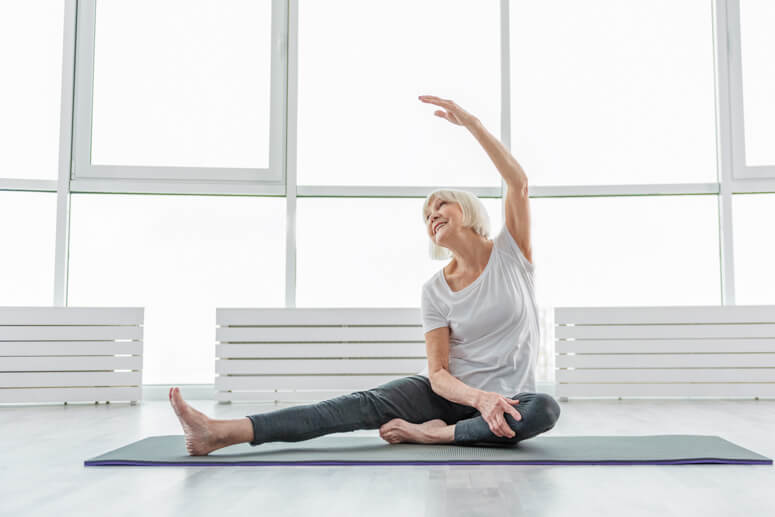 Physical Therapy
A physician may recommend a patient work with a physical therapist who will help the person get on the right track with exercising. During physical therapy for osteoporosis, the patient learns:
How to do specific exercises that slow bone loss and build muscle strength.
The osteoporosis exercises to avoid, like high-impact exercises or exercises requiring too much spine bending that can lead to fractures.
The appropriate amount of weights to use during weight bearing exercises for osteoporosis.
Proper posture to reduce the chances of a spinal fracture.
Specific exercises for particular bones and joints, like exercises for osteoporosis of the hip such as hip leg lifts; hip fractures are common in people with osteoporosis.
How to maintain body alignment while doing a variety of activities throughout the day to reduce stress on the spine and other joints.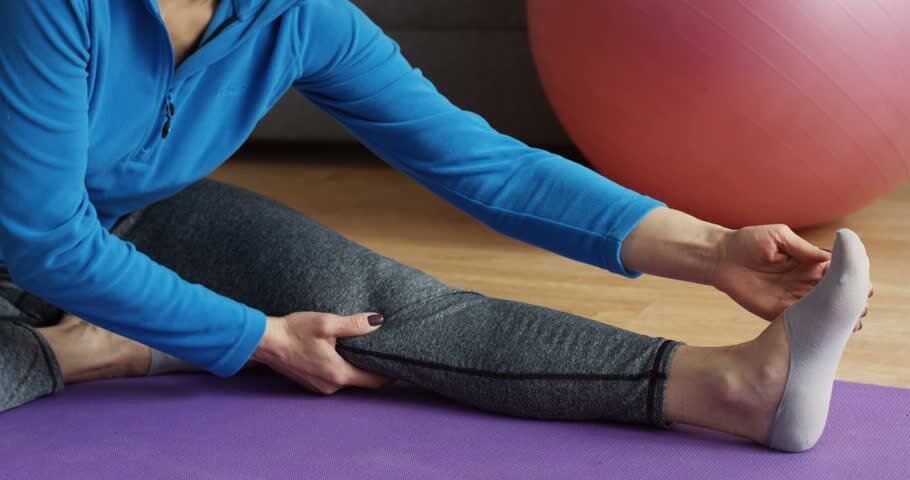 Sessions of physical therapy for osteoporosis will include the patient doing exercises under the watchful eye of the therapist in a clinical setting plus consultations to develop a home-based exercise treatment plan.
Millions Live with Osteoporosis
Statistically, women are four times more likely than men to develop the bone disease, but osteoporosis afflicts men and women. The National Osteoporosis Foundation statistics indicate more than 54 million men and women live with osteopenia or osteoporosis, and 55-percent are over the age of 50. The first step is to see a physician who will diagnose the condition and help the patient get on the right path for preventing more bone loss and painful fractures with a treatment plan that includes exercises.