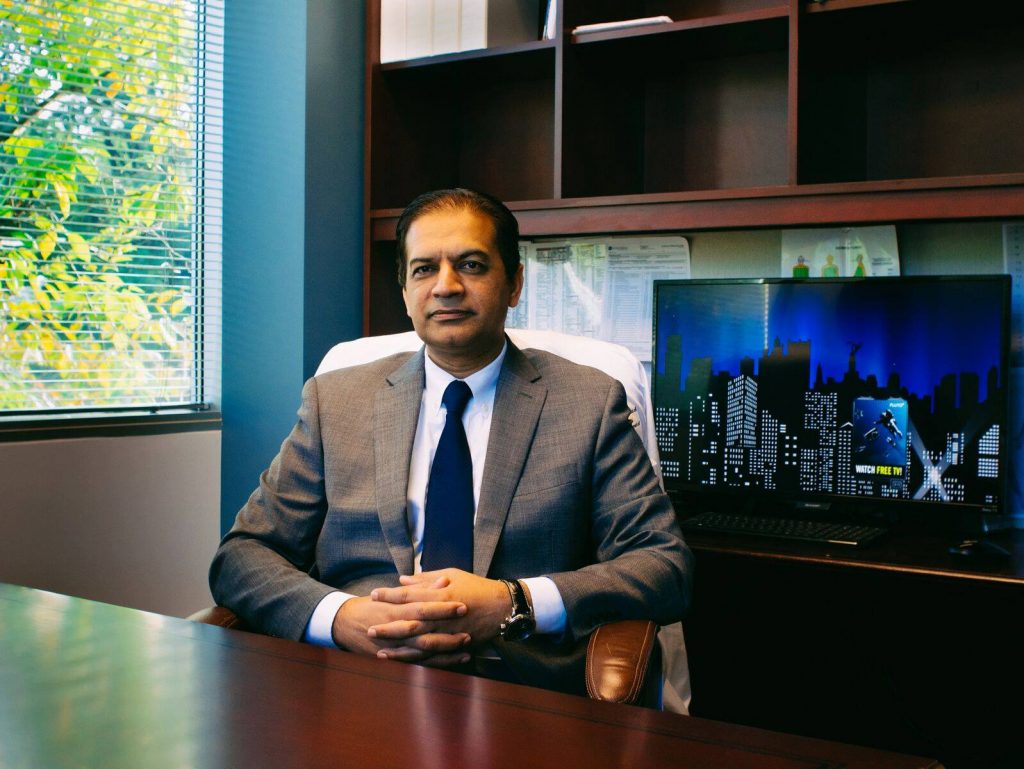 Table of Contents
Research by the Centers for Disease Control (CDC) found that chronic pain is one of the most common reasons that people see a doctor. Often it is because the pain is restricting the ability to do daily activities, work or remain mobile. There are many reasons chronic pain develops, mostly due to disease, illness, and injury. Sometimes, conventional pain management treatments do not provide enough relief or relief quick enough, so interventional pain treatments are considered.

What is Interventional Pain Management?
Interventional pain management is a specialized medical discipline that is dedicated to the diagnosis and treatment of patient medical disorders causing pain. In conventional pain management plans, patients frequently end up going from specialist to specialist. Physicians may prescribe medication or suggest other approaches without having a precise diagnosis.

Interventional pain management is different in that interventional pain management specialists focus first on making a precise diagnosis before a treatment plan is developed. In some interventional pain management centers, a multidisciplinary approach is used. A group of health care professionals works as a team to provide interventional treatment and services for patients experiencing acute or/chronic pain.

The American Society of Interventional Pain Physicians (ASIPP) establishes criteria for quality patient care and offers Board Certification with competency certifications in areas of Interventional Pain Management, Regenerative Medicine, Fluoroscopy Interpretation, and Radiological Safety, and more. An interventional medical team typically includes one or more of the following specialists who strive to help patients.

Physiatrists (Physical Medicine and Rehabilitation Physicians)
Physical therapists
Internist
Anesthesiologist
Nurses
Occupational therapists
Psychiatrists
Psychologists
Patient
What are Interventional Pain Management Procedures?
There are numerous interventional pain management procedures used today in the form of injection therapies. Some are used to diagnose the source of pain, while others are pain treatments. Most of the injection procedures involve the use of x-rays, MRI, CT scan and/or ultrasounds and specialized medical equipment, like a fluoroscope. Following are some of the common interventions with brief descriptions, many of which are focused on interventional spine & pain management.

Epidural steroid injections
Anesthetic and steroid medications are injected into the epidural space of the targeted area of the spine. The injections can treat pain in a variety of spots on the body, including the neck, arms, shoulders, upper and lower back, legs and buttocks.

The epidural space is a space that exists in the spine within the spinal canal. This space lies between two planes of tissue:
Facet joint injections
Injections into the spine's facet joints are made for diagnosis purposes to pinpoint the source or pain or to provide temporary pain relief.

The vertebral bones are connected by discs on the front part of the spine. Along the back part of the spine…
Muscle and joint injections
Injections of a local anesthetic and steroid dose directly into the source of pain are used for conditions like tennis elbow and neck pain.

Joint pain of any kind interferes with a person's lifestyle and can become debilitating when it is chronic and intense.
Medial branch blocks/facet joint injections
Injections are made at a specific spinal nerve root to determine if it is the pain source or to reduce pain by blocking nerve signals.

The vertebral bones are connected by discs on the front part of the spine. Along the back part of the spine…
Major joint injections
Injections of medications like corticosteroids or hyaluronan are administered directly into the pain source. These can help relieve pain from many conditions, including osteoarthritis and injured joints.

Radiofrequency nerve ablations
Neck and back pain is treated by delivering controlled heat to temporarily disable nerves causing the pain.

Rhizotomy or radiofrequency ablation is a surgical procedure that destroys problematic nerve roots that carry pain…
Occipital nerve blocks
General headaches and migraine headaches are treated by injecting a local anesthetic, and maybe a dose of corticosteroid, into the back of the head close to the greater and lesser occipital nerves.

Kyphoplasty
A balloon kyphoplasty is frequently used when a spine fracture is the source of the pain. A small incision is made near the source of pain in the back where a small balloon is placed and inflated. The damaged bone is pushed into place and cemented to hold the bones in position.

Rhizotomy
Heated electrodes are applied to pain-causing nerves, turning off signals.

Rhizotomy or radiofrequency ablation is a surgical procedure that destroys problematic nerve roots that carry pain…
Discography
A dye is injected into spinal discs for examination using a CT scan or x-ray.

Discography, also called a "discogram" is an invasive diagnostic test that helps your doctor examine intervertebral discs…
Benefits of Interventional Pain Treatments
The benefits of pain management using interventional treatments include the following.

Treats symptoms related to the pain, as well as the source of the pain
The holistic treatment approach so addresses the physical and mental aspects of pain
The patient is involved in the treatment process from the beginning so can provide input to the physician or medical team
Can reduce the use of addictive opioids
Minimally invasive injections or non-invasive treatments are primarily used
Pain-relieving medication is delivered directly to the source of pain
Offers quick pain relief
Injections usually bring pain relief for months or even years
Fewer side effects compared to taking pain medication or having surgery
When Do You Need to See an Interventional Pain Specialist?
People experiencing pain that does not improve in 2-3 weeks despite home treatments, like over-the-counter pain medications and rest, or physician-prescribed medications and physical therapy, should see an interventional pain specialist.

Conservative therapies may not work, and there is no reason to continue living in pain when interventional pain treatments may help. If the pain is severe, your physician may recommend you to an interventional pain specialist right away and not wait for two or three weeks.

Conclusion
Interventional procedures may be combined with medications, restorative therapies, and behavioral therapy. However, the ultimate goal is to alleviate pain as quickly as possible and minimize the need for oral medications. It is used for acute and chronic pain, and most procedures are completed on an outpatient basis.

Interventional pain management continues to be researched to determine the optimal approach to diagnosing and treating pain, like the research being conducted now by the Agency for Healthcare Research and Quality involving Medicare patients. One thing already for certain. There is no reason to live in pain when there are so many treatment options that may help.

Sources
https://www.cdc.gov/mmwr/volumes/67/wr/mm6736a2.htm
https://asipp.org/about-asipp/
https://www.aapmr.org/about-physiatry/about-physical-medicine-rehabilitation/what-is-physiatry
https://www.hhs.gov/sites/default/files/pmtf-final-report-2019-05-23.pdf